REading for pleasure at wickersley northfield
Wickersley Northfield Primary School is a Reading School and we aim to foster a love of reading in all pupils. We understand that there are clear links between developing a love of reading and improved comprehension skills and an ability to 'read for meaning.' All teaching staff understand the importance of being 'Reading Teachers' and developing reader-to-reader relationships with our pupils. The English subject leads regularly provide staff with updates on recommended reads for children and also ensure that our school library and class bookshelves are regularly updated with new, exciting recommended reads. Both teachers and teaching assistants are expected to read regularly and recommend books to pupils, sharing a passion for reading.
daily reading for pleasure
Social Reading and Cosy Reading Time
Our school reading communities in Key Stage Two take the time to read for pleasure every day. Our staff and pupils are given the opportunity to read freely and are encouraged to choose a text which interests them. Book Talk features heavily in these sessions as our readers are encouraged to read together, share their recommended reads and discuss the new and exciting books on their class shelves and within our library spaces.
Click here to find out more about Reading for Pleasure and Social Reading at Wickersley Northfield.
Reading Aloud
Our class texts are shared with pupils at the end of the day, every day. These books become our 'Books in Common' and the children are encouraged to make links between the texts that they have read, as well as share and discuss them with others.
Click here to find out more about Reading Aloud at Wickersley Northfield.
Click the following links to find out more about the books that are shared during our daily Reading Aloud sessions:
Reading Ambassadors
Every Key Stage Two Class has a nominated Reading Ambassador. Our Reading ambassadors are responsible for promoting reading around school and supporting our reading leaders.
Thursday 6th October is National Poetry Day!
This is a perfect day to share a poem with someone. Why not check out the brilliant anthologies that we now have in school?
Here's some of the great ones available!
AUTHOR: PETER J mURRAY VISITS WICKERSLEY NORTHFIELD
Local author, Peter J Murray visited Wickersley Northfield. Peter shared his fantastic book series, Mokee Joe, with the KS2 pupils!
The pupils had a wonderful time and were enthralled by the story!
Click here to read Peter's blog post about the day.
"Well, Wickersley Northfield Primary…you certainly proved one thing to us. We don't need to travel far from our doorstep to find a real 'Reading School'! We will be back! You can count on that!" PJM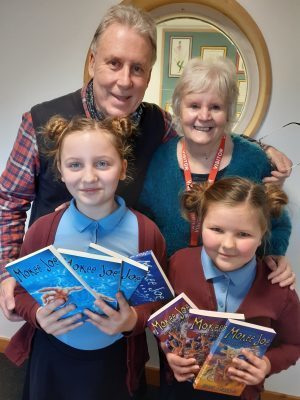 Eve and May with Molly hairstyles!
Chris connaughton: storyteller visit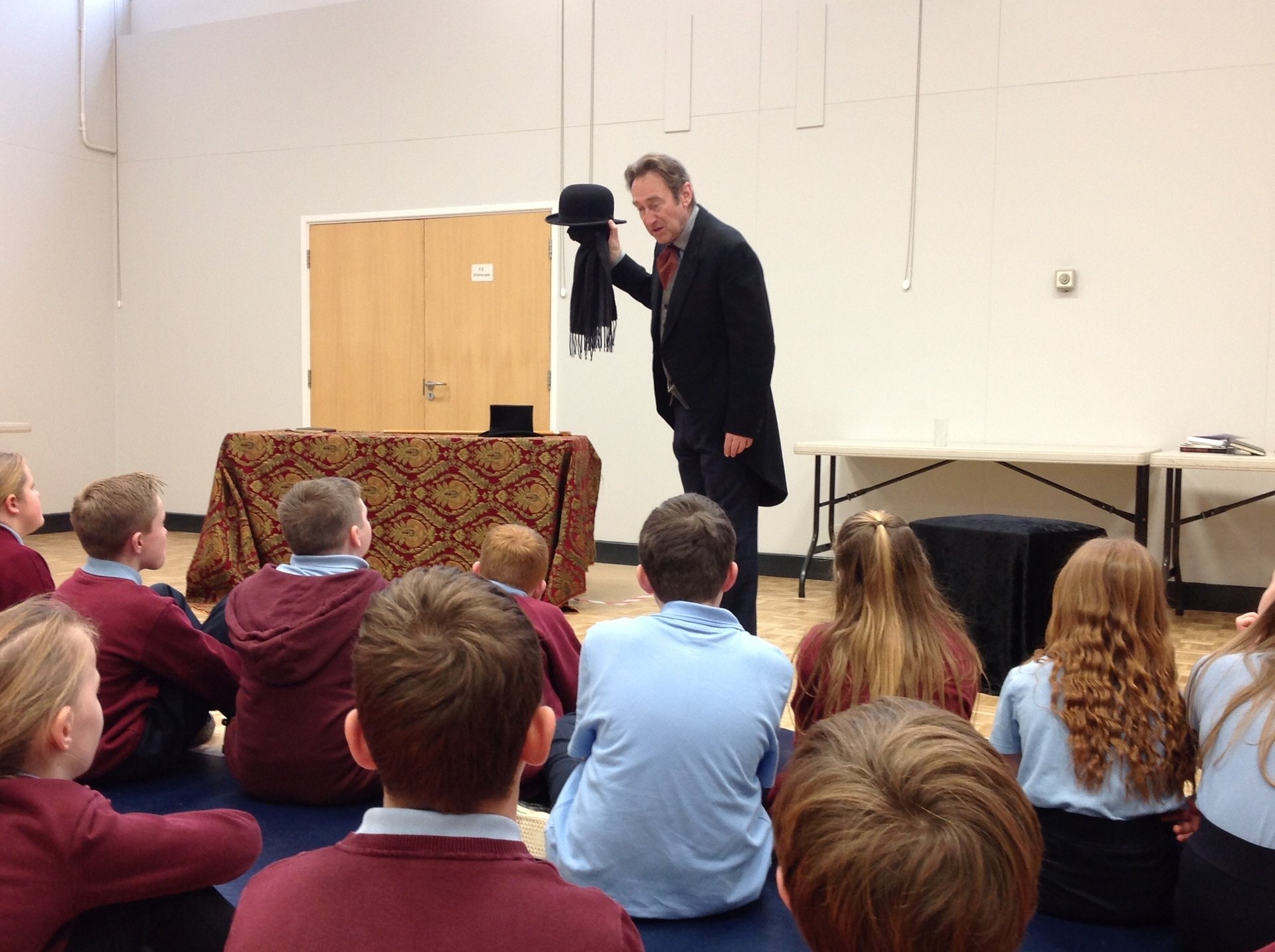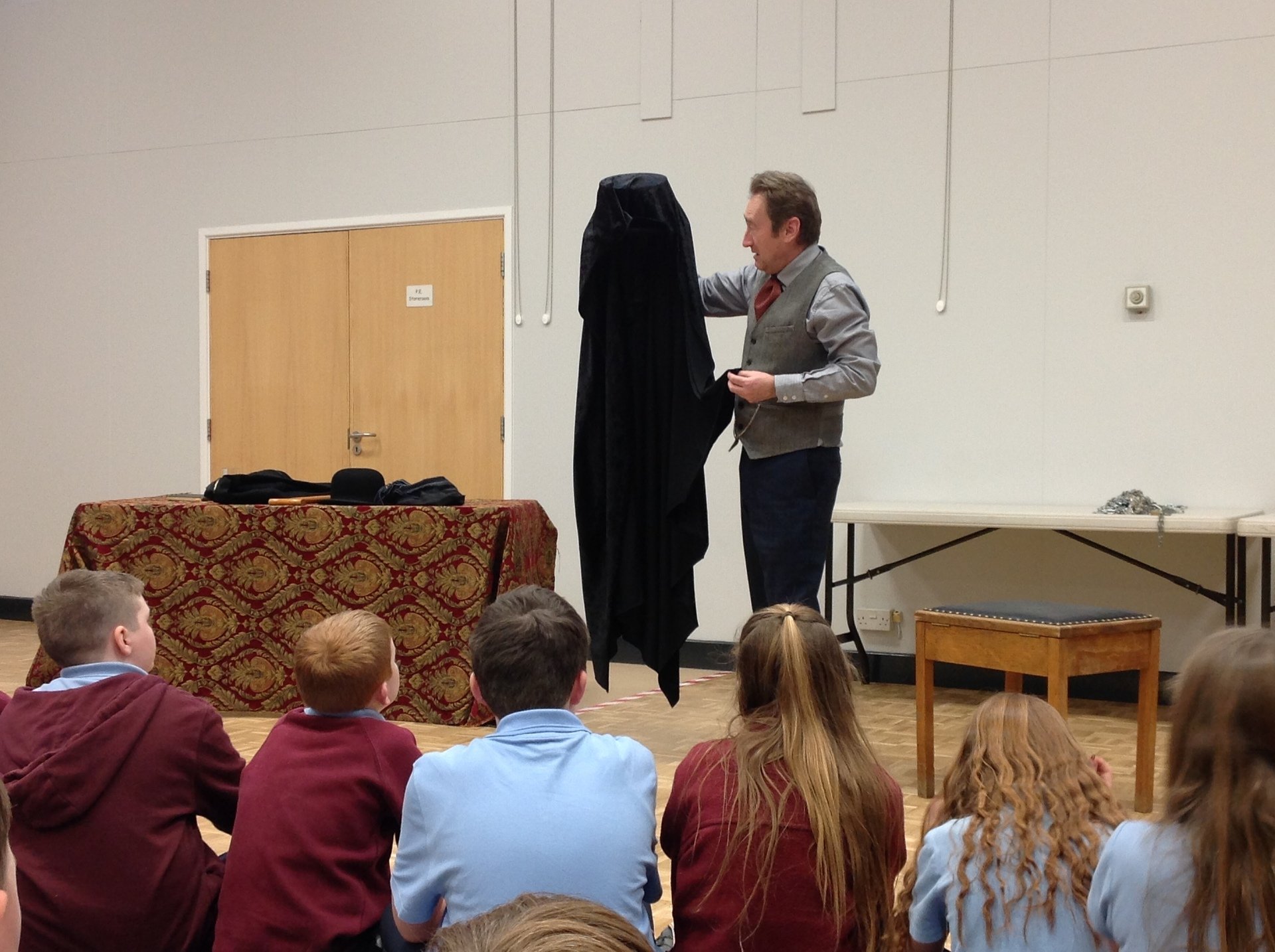 Storyteller Chris Connaughton visited Wickersley Northfield to share some wonderful stories including the Little Fir Tree, Firebird, Tinderbox and Scrooge.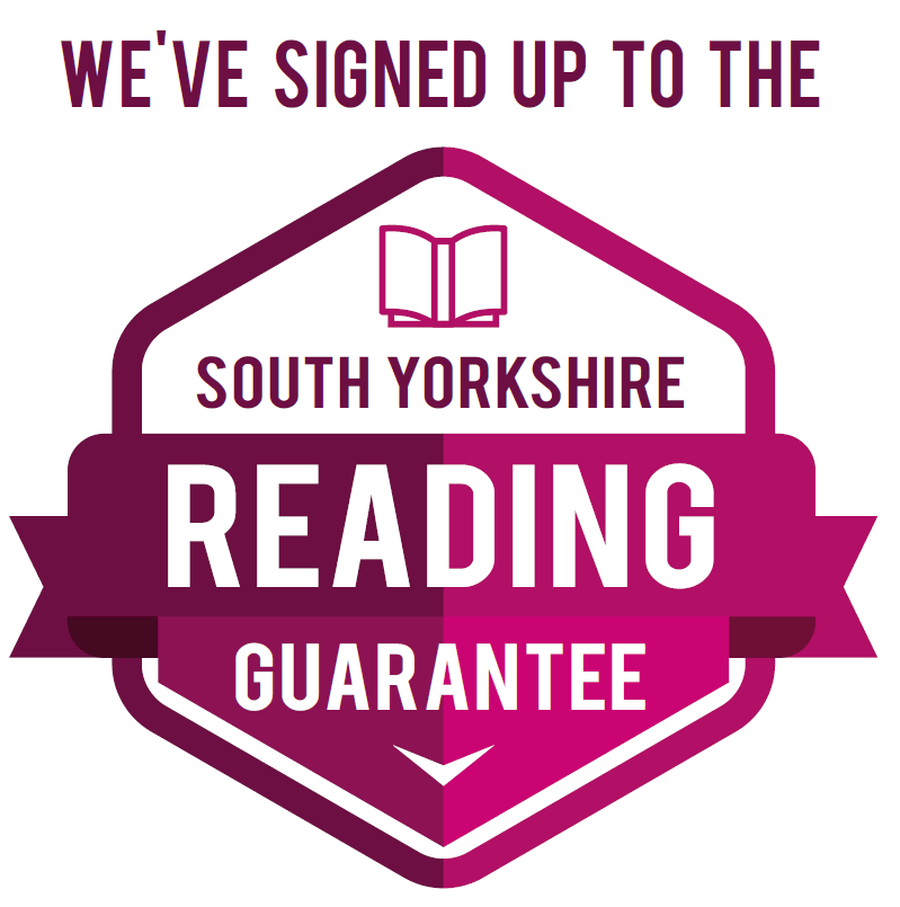 our Reading Ambassadors
Say hello to our fantastic Reading Ambassadors!
These children have been selected for their 'love of reading'. Our ambassadors will be encouraging and promoting reading for pleasure throughout school. This will include reviewing new books, contributing to reading areas/displays around school and supporting our upcoming 'Book Week' in March. They are looking forward to sharing their enjoyment of reading with everyone.
| | | |
| --- | --- | --- |
| | | |
| | | |
| | | |
| | | |
the reading ambassadors' summer reading challenge
Congratulations to Mia who was the lucky winner of the Reading Ambassadors' Summer Reading Challenge: Share a Book Bingo!
Lots of children across school took part in this competition which involved sharing a wide variety of books and texts with lots of different people and in some strange places too!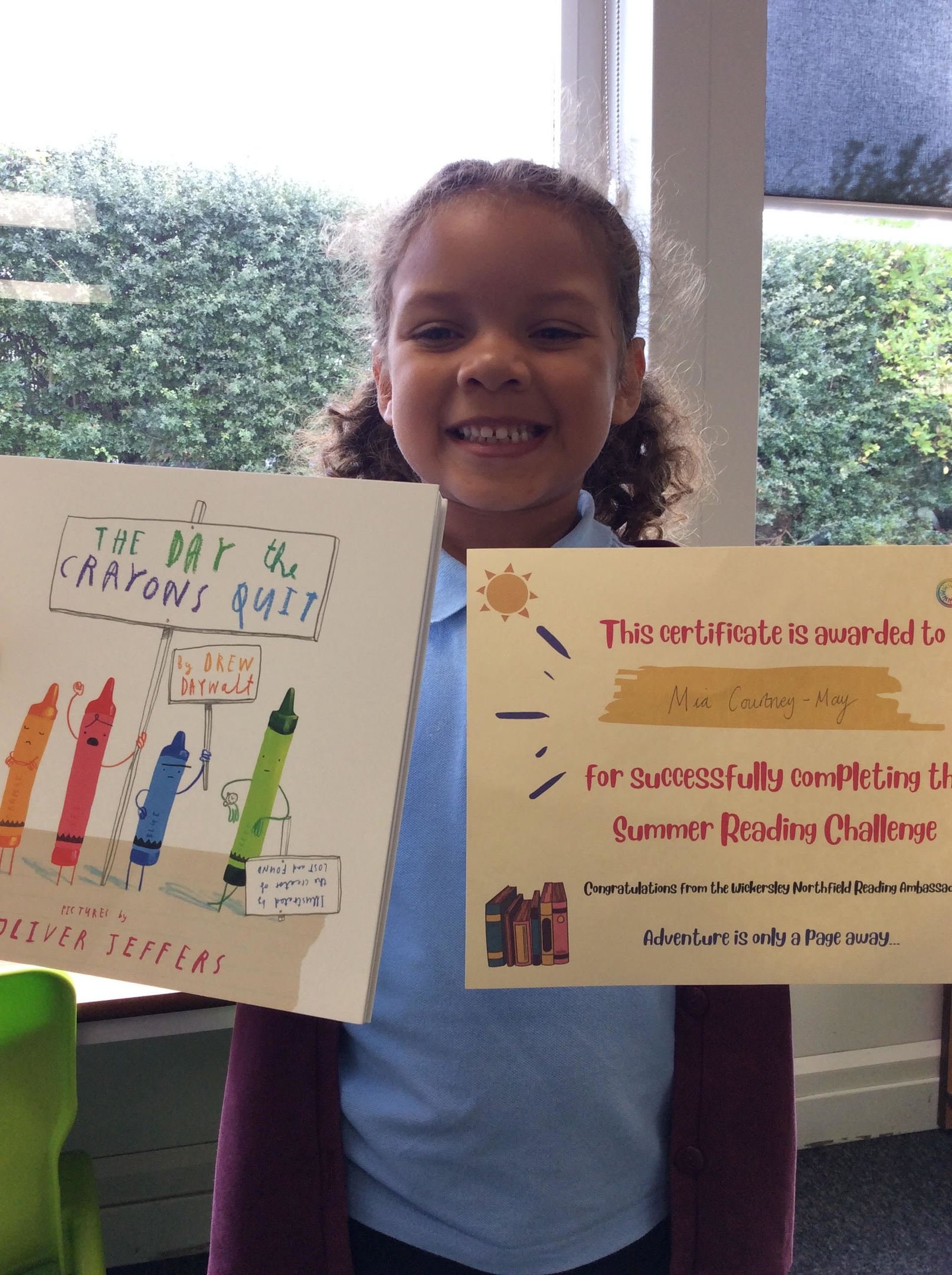 Recommended by our Reading Ambassadors
"I love the 'The Treehouse Books' and have read the three that we already have." Harley
"I am reading 'Allergic' it's quite an emotional book." Aaminah
"Lots of my friends enjoy reading the 'Barry Loser' books. When we do Book Talk, a lot of people say that 'Barry loser' is really funny! I also recently read the book, 'The Highland Falcon Thief'. I really enjoyed this particularly because it makes you think about who the thief is and it's very enjoyable because of all the different personalities in the book." - Eve
"I'm reading 'Frostheart 2' , it is a good emotional book." Isobel
Reading in Our School
Take a look at the gallery below. We are always updating and adding to our reading areas within school.
Waterstones' Children's Book of the Month
Waterstones Children's Book of the Month for November 2022
A wintery middle grade mystery collection of short stories by thirteen of the most exciting children's authors!
Sleuthing through the snow, on a merry mysterious day, in disguise we go, investigating all the way...
Waterstones Children's Book of the Month for October 2022
Twelve has spoken the Pledge and now she is a Huntling. She has given up her name to train in the art of fighting monsters and keeping the peace, and she won't get to choose a new one until she has earned it.
But when the Lodge's walls are breached for the first time, and a little girl is taken, Twelve is the only one interested in going after a child...
Teaming up with Dog, the Stone Guardian of the Lodge, Twelve ends up on an epic adventure that will change her life, her name - and her entire world.

Waterstones Children's Book of the Month for September 2022
Liverpool, 1910.
When Patch runs up the gangway of steamship, RMS Glorious, she isn't planning to hang around. But if she leaves her hiding place the constable might catch her: sitting tight is worth the risk. Too late, she realises the ship is setting sail! Patch has become an accidental stowaway.
Luckily, Patch's unconventional past has made her pretty fearless when it comes to fending for herself, and besides there are friends in high and low places to be made onboard. But hiding away becomes less and less easy: her new friends urgently need her help and there's a mystery that needs solving, all before they reach New York . . .